"A young woman who has graduated in journalism comes to New York and becomes an assistant to one of the city's biggest magazine editors, the ruthless and cynical Miranda Priestly." – Wikipedia
This movie is iconic, and comes with an all-star cast: Meryl Streep, Anne Hathaway, Emily Blunt, Stanley Tucci, and Giselle Bundchen. Honestly, you've probably watched it already, and this is just me catching up with the trend. Anyways, here are 7 things I noticed/wondered while watching. BTW, MINOR SPOILERS IF YOU HAVEN'T WATCHED (#1, #4)
1. How on earth does Andy manage NOT to get hit by a car for the entire movie, with the amount of jaywalking she does??
Every time she's late for work (which is basically every day), when she's out running errands, after attending events, she's always running through busy NYC traffic and getting honked at. Even when she goes to Paris. 
2. Did anyone find it intriguing that Emily Blunt's character was named Emily?
Just a thought.
3.
Nate was actually a dick (I'm sorry, but that's the truth)
Like why couldn't Andy's friends and her boyfriend just support her new job and be happy for her? But instead, they're always going on about how much she's changed, even though the only thing that's changed is her clothes. It's not like she became meaner or anything, just busier (which just means picking up the phone). They should be more understanding of the fact that she's new, she's working in a demanding industry, and if she doesn't do what she's told, she could be fired. In a way, it's similar to police or doctors or lawyers who have to be on call basically 24/7 when a case comes up. Plus, they had that whole segment at the beginning about toasting to "jobs that pay the rent", so excuse me?? Give Andi a break.
4. Nigel deserved better.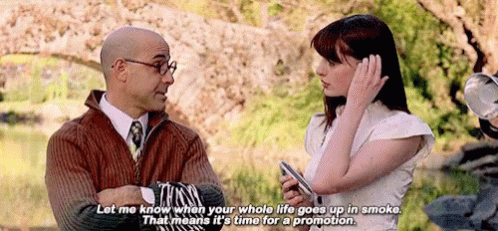 NIGEL POOR BABY NOOOOOO!! The entire movie, he was supporting Andi in a lowkey way, and in so many ways was her only genuine friend. We also glimpsed some of his past to witness how much he idolized Miranda and Runway during his childhood. After that promotion moment, to see all that get snatched away by Miranda to save his own skin, NO. I angy. Nigel deserves more. I really wanted to see his happy ending. Let's be real, there needs to be a sequel, and Nigel needs to be in it. 
5. This movie is comedy gold.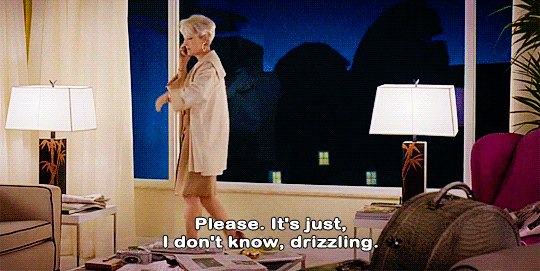 Apart from the tension and the dramatics in the office, there is so much sarcasm and comedic relief just going on in the background. Like during the hurricane scene when Miranda says nonchalantly, "Oh please, it's just…drizzling" and you can literally see the trees about to rip out of the ground behind her. And NIGEL. And let's not forget when they were speaking broken, elementary french in Paris while trying to look posh (**whispers** I an NOT desolee).
6. If you didn't know, Miranda Priestly is based on Anna Wintour, the real life editor-in-chief of Vogue.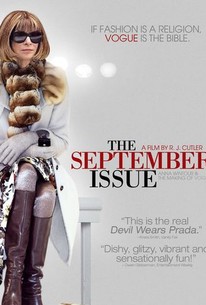 And yes, the September issue is their most important issue of the year. There's actually a documentary of the same that was quite insightful (agh, it used to be on Netflix but not anymore)
7. I thought it was hilarious how they kept calling Andy fat, even though she wasn't at all.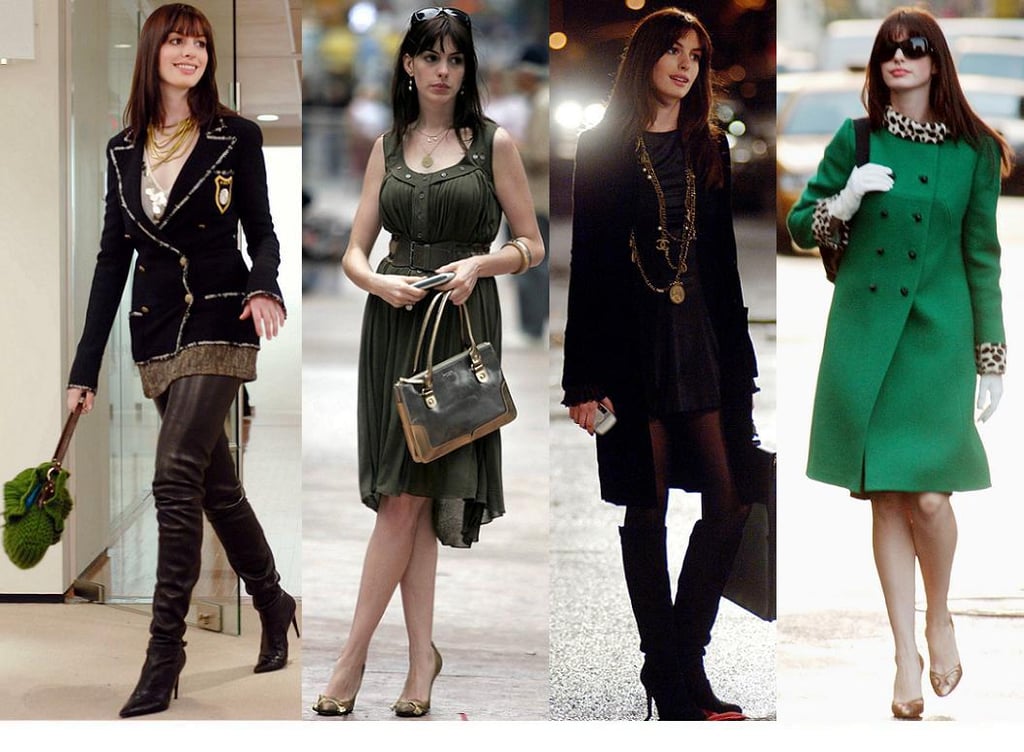 First of all, look at her style. Mic drop **** End of story.
Let me know what you thought of this movie, and if you agree/disagree with any of the points above. Please go watch the movie if you haven't, and if you have, hopefully, you're feeling inspired to rewatch.  As a wise woman once said, "That's all."