Title: Serpent and Dove
Author: Shelby Mahurin
Genre: Fantasy, YA Fiction
Publisher: HarperTeen
Date published: September 3rd 2019
Page Count: 513
Rating: 5/5
Bound as one to love, honor, or burn.
Two years ago, Louise le Blanc fled her coven and took shelter in the city of Cesarine, forsaking all magic and living off whatever she could steal. There, witches like Lou are hunted. They are feared. And they are burned.
Sworn to the Church as a Chasseur, Reid Diggory has lived his life by one principle: thou shalt not suffer a witch to live. His path was never meant to cross with Lou's, but a wicked stunt forces them into an impossible union—holy matrimony.
The war between witches and Church is an ancient one, and Lou's most dangerous enemies bring a fate worse than fire. Unable to ignore her growing feelings, yet powerless to change what she is, a choice must be made.
And love makes fools of us all.
I think I have this issue of judging a book by the tropes that are presented in the synopsis. For Serpent and Dove? Ancient war between men and witches; enemy to lover; forbidden love. I wasn't sure it whether I was going to enjoy it or not. But boy, do I laugh at myself now.
The story takes on two perspectives between Lou, a witch in hiding, and Reid, a devout chasseur whose promised his life to hunting witches. After being chased down from a burglary, Lou reluctantly gets involved with Reid as the criminal and captor find themselves in a compromising situation.
The book is quite long, but filled with a lot of plot and action. The pacing was a bit slow at first, so it takes some time to ease in. It does help, however, that Lou is impossible to hate. Despite being a thief and having questionable morals, Louis de Blanc is so full of energy and humor. Her sharp tongue and undeniable wit makes it so easy to read through her chapters. But also, her compassion and candidness also shines through in later chapters, as more of her past is revealed. In doing so, Mahurin is able to balance such a complex character.
"Lou has a penchant for befriending the enemy" – Cosette
Reid, on the otherhand, took some time for me to grow on. For one, his anger management could get some brushing up. It did help that we were able to read from his perspective. It was heartwarming watching him try his first attempts at love. And his loyalty and dedication to Lou just has readers swooning.
Given the unlikely pair, I guess you can say that opposites make a great pair. The chemistry between Lou and Reid in the novel was mmmm. Despite the fact that they joined under suboptimal circumstances, the way they came to understand eachother emotionally felt so authentic.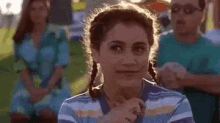 But honestly, the romance was just 👌👌👌. With Reid being so strait-laced and Lou having no filter, they make an extraordinary pair; that event the slightest spark of energy between the two cannot be overlooked.
Over the time of reading the novel, I came to fall in love with the world building. The setting is historical French inspired, with french influenced words scattered throughout the dialogue to give it that extra culture. Despite being the first book, it's so evident how much thought and planning Shelby Mahurin gave into creating the world and developing each character arc.
The history of the war between men and witches was obviously deep, and the book did not try to diminish it in anyway despite the union of Lou and Reid. However, rather than painting the world as black as white as it seemed at the beginning of the novel, Mahurin introduces all the shades in between. From sympathizers to the complex web of relationships between all the different characters, Mahurin really proves to readers that the world of Serpent and Dove has only shone a fraction of its true colors.
I think that the complexity of the world building and its characters is the most impressive part of the book and what makes it a solid 5 stars for me.
I typically search for fan art when I become engrossed with the characters. It's been forever since I've wanted to create a pinterest board or tumblr page for a fandom, but here I am!
Highly recommend this novel if you're a lover of Of Silver and Shadow, Cruel Prince, or Ace of Shades.
I definitely look forward to the release of the second book. Something tells there'll be more love, betrayal, and secrets to be uncovered.
Have you read this book? Let me know your thoughts! Feel free to share some recommendations!