Hey guys, here are some of my favourite tropes when reading books (or even watching movies) I also decided to be extra, and introduce a book with each trope.
Top Ten Tuesday, originally created by The Broke and the Bookish and now hosted by That Artsy Reader Girl, is a weekly meme. Thank you for the prompts!
Hate-to-love
Most obvious one that I love endlessly: Pride and Prejudice by Jane Austen.
---
Secret Pen Pals
Ok, so this is a typical one, but who doesn't love typical?
---
Childhood-best-friends-to-lovers
I love seeing this in books as well as movies **cough cough Love, Rosie**
Taxonomy of Love by Rachael Allen is one that I can think of at the top of my head.
---
Slow Burn
Inej and Kaz in Six of Crows by Leigh Bardugo. It hurts, but it's so goood.
---
Love triangles
If done well. I repeat, IF DONE WELL. The Infernal Devices by Cassandra Clare.
---
Secret lifelong love
My eyes just welt up with tears. Because that's just how much I love them. Or maybe it's just the aftermath of reading Where the Crawdads Sing by Delia Owens.
---
Fairy tale retelling
ANY FAIRY TALE RETELLING. But I have a bias towards Alice in Wonderland retellings. I mean, I started my blog because of reading Heartless by Marissa Meyer.
---
Villain Redemption
There are always those antagonists that are not quite antagonists and you really want to find a reason to like them (or not — it depends on the reader amirite 🙃). Then the author gives them the perfect moment of glory, like *ahem* in Harry Potter by JK Rowling.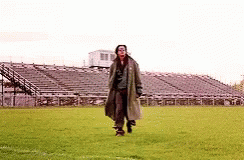 ---
Morally Grey Characters
Lol, I don't know if this is a trope, but morally grey characters are who makes books so interesting, like every other character in Vicious by VE Schwab.
What are your favourite tropes? I'd love to know!