Ok, so I realized that for my earlier character freebie back in July, I wrote about book characters I'd love to be friends with. Oops.
But then again, this is asking about book characters I'd love to be besties with. There's a difference, right?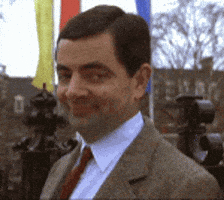 So here is a different list of friends that I think I will get along with pretty well 🙂
Top Ten Tuesday, originally created by The Broke and the Bookish and now hosted by That Artsy Reader Girl, is a weekly meme. Thank you for the prompts!
Nina Zenik | Six of Crows
Me, Her, Desserts every week. 'Nuff said.
Cress Darnel | Lunar Chronicles
Having spent most of her childhood and teenage life stuck on a satellite, I hope it's safe to assume that she'll probably be as socially awkward as I am. But I'm sure we can talk about tech all day long.
Luna Lovegood | Harry Potter
Luna is such a precious cinnamon roll that you want to shelter from the rest of the world. She's a kind soul that you can't help but love 🙂