Hey guys! Here are ten books on my summer 2019 TBR.
Thank you @thatartsyreadergirl for hosting the meme!
First of all, there are a few ARCs that I'm super excited to get into.
We Are Lost and Found by Helene Dunbar
Michael is content to live in the shadow of his best friends, James and Becky. Plus, his brother, Connor, has already been kicked out of the house for being gay and laying low seems to be Michael's only chance at avoiding the same fate.
To pass the time before graduation, Michael hangs out at The Echo where he can dance and forget about his father's angry words, the pressures of school, and the looming threat of AIDS, a disease that everyone is talking about, but no one understands.
Then he meets Gabriel, a boy who actually sees him. A boy who, unlike seemingly everyone else in New York City, is interested in him and not James. And Michael has to decide what he's willing to risk to be himself.
---
Valencia and Valentine by Suzy Krause
Valencia, a timid debt collector with crippling OCD, is afraid of many things, but the two that scare her most are flying and turning thirty-five. To confront those fears, Valencia's therapist suggests that she fly somewhere—anywhere—before her upcoming birthday. And as Valencia begins a telephone romance with a man from New York, she suddenly has a destination in mind. There's only one problem—he might not actually exist.
Mrs. Valentine is an eccentric old woman desperate for company, be it from neighbors, telemarketers, or even the funeral director (when you're her age, you go to a lot of funerals). So she's thrilled when the new cleaning girl provides a listening ear for her life's story—a tale of storybook love and incredible adventures around the world with her husband before his mysterious and sudden disappearance.
The stories of Valencia and Mrs. Valentine may at first appear to have nothing in common…but then again, nothing in life is as straightforward as it seems.
---
The Speed of Falling Objects by Nancy Richardson Fischer
Danger "Danny" Danielle Warren is no stranger to falling. After losing an eye in a childhood accident, she had to relearn her perception of movement and space. Now Danny keeps her head down, studies hard, and works to fulfill everyone else's needs. She's certain that her mom's bitterness and her TV star father's absence are her fault. If only she were more—more athletic, charismatic, attractive—life would be perfect.
When her dad calls with an offer to join him to film the next episode of his popular survivalist show, Danny jumps at the chance to prove she's not the disappointment he left behind. Being on set with the hottest teen movie idol of the moment, Gus Price, should be the cherry on top. But when their small plane crashes in the Amazon, and a terrible secret is revealed, Danny must face the truth about the parent she worships and falling for Gus, and find her own inner strength and worth to light the way home.
---
The Girl Who Became a Goddess by Theresa Fuller
The Girl Who Became a Goddess is more than just a book of fables, it is a tribute to the childhood stories of someone who has experienced multiple cultures and learned to love them all. These are tales passed on from generation to generation, some to delight, some to terrify, all to enlighten. As a girl, a mother, and a teacher, Theresa Fuller retells her favorite folk stories through the lens of her own life experiences in Singapore, Malaysia and Australia, putting a unique spin on ageless classics.
---
Orpheus Girl by Brynne Rebele-Henry
Abandoned by a single mother she never knew, 16-year-old Raya—obsessed with ancient myths—lives with her grandmother in a small conservative Texas town. For years Raya has fought to hide her feelings for her best friend and true love, Sarah. When the two are outed, they are sent to Friendly Saviors: a re-education camp meant to "fix" them and make them heterosexual. Upon arrival, Raya vows to assume the role of Orpheus, to return to the world of the living with her love—and after she, Sarah, and the other teen residents are subjected to abusive "treatments" by the staff, Raya only becomes more determined to escape.
In a haunting voice reminiscent of Sylvia Plath, with the contemporary lyricism of David Levithan, Brynne Rebele-Henry weaves a powerful inversion of the Orpheus myth informed by the disturbing real-world truths of conversion therapy. Orpheus Girl is a story of dysfunctional families, trauma, first love, heartbreak, and ultimately, the fierce adolescent resilience that has the power to triumph over darkness and ignorance.
---
As well, there are a few backlist books that I really want to read.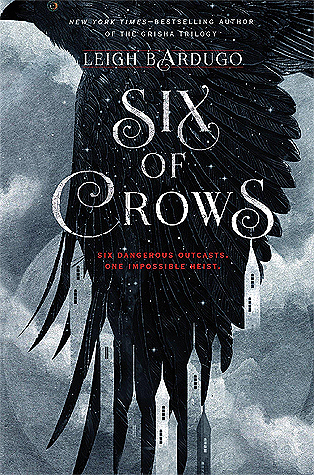 Six of Crows by Leigh Bardugo
Holy crap, I know how, could I have not read this yet?? I've heard so much good things about it, and my friend, Christina, keeps fangirling about it. Thankfully, she's lent me her copy to read, so now I have no excuses 😋
---
A Darker Shade of Magic by V.E. Schwab
I've never read anything from V.E. Schwab before (don't kill me plis), but I've always wanted to check out one of her works. You know, funny thing, I always thought the Shades of Magic series and the Villains series were the same series.
---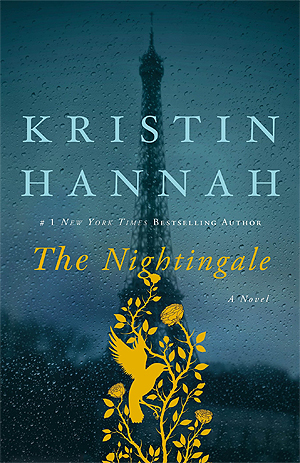 The Nightingale by Kristin Hannah
This book has been on my TBR since FOREVER. I haven't been getting into historical fiction for a long time, but I really hope I can get some inspiration to pick this one up.
---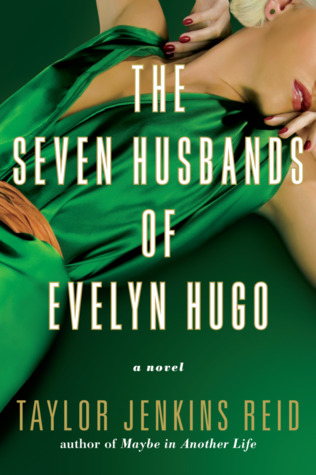 The Seven Husbands of Evelyn Hugo by Taylor Jenkins Reid
I guess this isn't necessarily a back-list book, but compared to everyone else, I am late to the game so 😜. I heard that there's a major plot twist in the end, and I'm literally a sucker for all plot twists. Therefore, I am dying to know.
(Also, after closer analysis of the book cover, I realized Evelyn Hugo's hair is blond. I always assumed it was brown (not that it matters of anything 😅))
---
And finally…
Spin the Dawn by Elizabeth Lim
Honestly, I don't think any Summer 2019 TBR is complete without this novel. The Twitterverse and legit EVERYWHERE is so hyped about this gem. I'm also super stoked to get a copy once it hits bookstores!
So this sums up most of the books on my TBR. The problem is, I'm a big mood reader, but I hope I'll be able to cover most of these books. Have you guys read any of these books? Which ones should I read first?