Hey Guys!
So I'm currently listening to the audiobook of The Little Book of Hygge: The Danish Way to Live Well by Meik Wiking, and it was listing a few words around the world that cannot be translated. One of them caught my eye, which was the Japanese word, Tsundoku.
I wanted to share this with you guys, since I feel like everyone a lot of us can relate to it.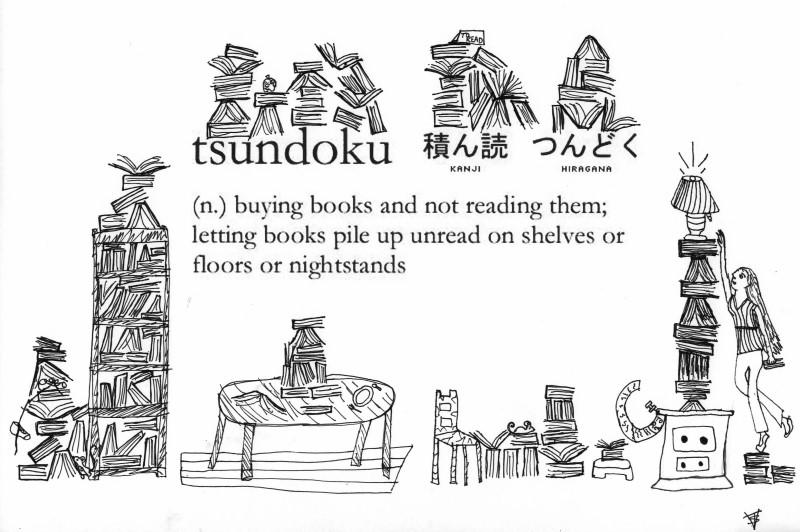 Tsundoku – (n.) buying books and not reading them; letting books pile up unread on shelves or floors or nightstands.
I think it's pretty cool how they have just a word for that. What other bookish words around the world do you guys know? I'd love to hear them!!