Hey guys, I was cleaning through my drafts, and found this!! I know it's very very late, but I couldn't help but post it. So here is another challenge made by the Book Princess Reviews.
For this challenge, you'll be forced to choose between extremes: do you align more with one option, or the other? I always, always cop out and say the sneaky "well, I like both or both are equally terrible" but in this case that is not an option! I'm sticking to my guts and settling on either THIS or THAT for this #MMM challenge.
---
RULES
tag the creators @bookprincessreviews
share one thing you learned about the person who tagged you
pick either THIS or THAT for each prompt
tag at least two other bloggers you want to get to know better
---
INTROVERT or EXTROVERT
Definitely leaning towards introvert. I'm usually reserved around people I meet, but once I warm up to you, I pretty much explode with energy. I love spending time out with friends, but I always will need the evening or night to recharge 🙂
WIN THE LOTTERY or WORK AT THE PERFECT JOB
AHHHHH I don't know!!! I guess, win the lottery. Then I would have more time for everything else like books, movies, and hanging out with friends. I'm not a super big spender, so most will probably go into my savings account to pay my tuition xD. Winning the lottery would take a lot of weight off my shoulders, but I would definitely worry about slacking off way too much in life.
READING or WRITING
Reading!! It's always fascinating seeing how authors think and create new worlds. I've spent enough time in my brain to know I'll probably never be able to write a novel.
BREAKFAST or NO BREAKFAST
Breakfast is a must for me. I don't think I'll be able to function without some toast and eggs in the morning.
MARVEL or DC
Marvel. Partly because of peer pressure, mostly because the movies are pretty awesome. I'll admit I'm not a hardcore fan, so I still have a bunch of film adaptations to watch.
TV SHOWS or MOVIES
Movies. Mostly because I lack commitment. I can finish a movie in one go. I have not mastered the skill of Netflix Bingeing, so I often start a TV show strong, and then spend a whole week trying to make it through the last few episodes.
FRENCH FRIES or SALAD
Ummmm. No haters, but salad. For some reason, I've never loved french fries as much as my friends. And with salads, you can get sweet and savory all in one plate.
DYED HAIR or NATURAL COLOURS
Natural, I've never dyed my hair. And if I were, it would probably be a colour similar to my hair colour.
LEGGINGS or JEANS
Leggings. Do I need to explain?
DISNEY CLASSIC or PIXAR
Disney!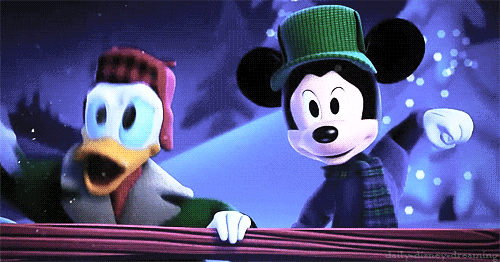 ---
So, which extremes would you pick? I'd love to know!!