I always see April as a rainy month. Afterall, it's the middle of spring. So I compiled a few reads that I thought would be fitting for a rainy day.
Thank you @thatartsyreadergirl for hosting the meme!
---
Kafka on the Shore by Haruki Murakami
While the rain trickles outside, perhaps you can read about sardines and mackerels falling from the sky in Murakami's surreal masterpiece. Get ready to go on this psychedelic like journey where cats talk and dreams become reality.
---
Memoirs of a Geisha
I read this several years ago, but it still leaves an emotional aftertaste. Both a bittersweet and reflective, it follows Sayuri as she learns the arts and pains of becoming a geisha. After all, these are not the memoirs of an empress, nor of a queen. These are memoirs of another kind.
---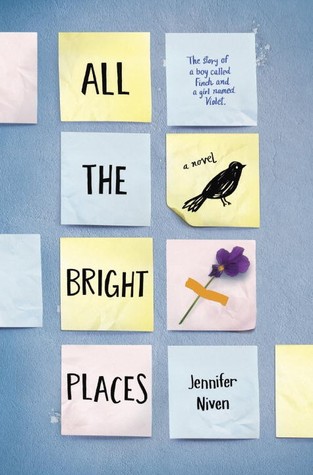 All the Bright Places
I'm not sure about you, but I always like enjoying a tear-jerking read on a rainy day. Follow Violet and Finch on their explorations around their sleepy town as they try finding a purpose in living and dying, and get ready to go on an emotional roller coaster ride.
---
In the Skin of a Lion by Michael Ondaatje
A mix of historical fiction and post modernism. Ondaatje uses a medley of metaphors and imagery to capture readers attention as he repaints the Toronto skyline, from the building of the Bloor Viaduct to the creation of the Waterworks. Under the pitter patter of the rain, get absorbed into a unique unusual read.
---
The Life-Changing Magic of Tidying Up by Marie Kondo
Wonderful book that I would recommend listening to the audiobook as a way of de-stressing. While you're stuck inside, you might as well earn some motivation and recreate your home. Perhaps once the rain calms down, you'll find a cleaner home and a calmer mind.