(Grade 11 oh-so-naive me): Hey guys, by now I'm sure you all know that I love making list, so here is another one. I probably won't publish this until I finally get into some sort of university and can finally enjoy senioritis … or not. I don't know, we'll see.
Update (March 14, 2019): Hey guys!! So it's Pi Day and guess what???
I got into MIT!!!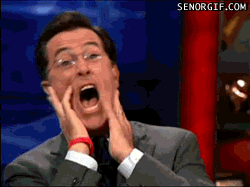 It is so unreal, I still can't process it. When I first found out my classmate got in, I was so hyped for him. I never thought I would get in too! The application process has been a rollercoaster, and I am just so grateful to all the support and encouragement I got.
But wait:
fastforward to Ivy Day
I got into Brown AND Yale AND Princeton AND Harvard.
Like holy shit, I can't. There's more, but I can't.
Ok, before I start to cry while typing this, here is my bucket list!!
Book blogging
Readathon (I think that's a bad idea. Ok, a half Readathon)
Do a haul (Time to spend that money. But lol, I'm already broke from applying to all those universities, and going on impromptu vacation trips)
Try doing a read-along or book analysis. (Segueing in from Gr 12 English)
Share my blog with my school friends. (Summon up some confidence, Jenn!)
But most importantly, read more!!
I really hope to read more

Memoirs
Classics
Historical Fiction
Thriller (maybe? correction: yes!)
Fun
Explore downtown.
Go to a concert!
Film a short film or music parody with friends.
Movie marathon
Go to a karaoke bar (hopefully my tone deafness won't get my offer rescinded)
Start playing the cello again (universities don't rescind offers due to lack of musical talent, right?)
DYE MY HAIR – lol, no I'm a scaredy cat. But I might dye the tips…RED. Lol yeah, that would be pretty cool.
Take my mom to the dessert store near our house and try a dessert a day. Bulking up Instagram in the process, it's killing two birds with one stone!!
Serious
Start training more (gotta fence in university)
Set aside more time to teach (money doesn't drop from the sky, unfortunately)
Go to the gym (senior year has not done me well)
Learn to cook. Maybe bake, if I can resist eating all the desserts. My sugar tolerance has skyrocketed, maybe I need to do a sugar detox
Get my pictures from the last 4 years printed and organizing them in an album. I'm a really sentimental person, so I think I'll really appreciate being able to do that. Lol time to spend $300 on image processing and buying albums.
Get more involved in the community: volunteer for local events, attend festivals, organize events.
School
Listen to more French podcasts. I still want to continue French after high school.
Hardcore learn to code – Programming really gives me this satisfaction that I don't find anywhere else. I always wanted to take contest coding more seriously, but couldn't find the time. Maybe now is a good time.
Study some history. I'd love to actually dedicate some time and learn APUSH. Self-study, if it even means I'll probably fail the exam.
So, yeah. Time to live my life out before college gets to me 😉
Honestly, I couldn't be happier. This month has been an utter rollercoaster, from rejections to waitlists to acceptances, but it's definitely unforgettable. Even though I've never really shared with you guys my angst during the application process, thank you for being an awesome community 🙂