I haven't done one of these in a long time, since I am definitely a mood reader. But I think I have a pretty good sense of the books I want to get to this month. Here are my anticipated reads for the month of March!!
1. King of Fools by Amanda Foody
On the quest to find her missing mother, prim and proper Enne Salta became reluctant allies with Levi Glaisyer, the city's most famous con man. Saving his life in the Shadow Game forced Enne to assume the identity of Seance, a mysterious underworld figure. Now, with the Chancellor of the Republic dead and bounties on both their heads, she and Levi must play a dangerous game of crime and politics…with the very fate of New Reynes at stake.
Thirsting for his freedom and the chance to build an empire, Levi enters an unlikely partnership with Vianca Augustine's estranged son. Meanwhile, Enne remains trapped by the mafia donna's binding oath, playing the roles of both darling lady and cunning street lord, unsure which side of herself reflects the truth.
As Enne and Levi walk a path of unimaginable wealth and opportunity, new relationships and deadly secrets could quickly lead them into ruin. And when unforeseen players enter the game, they must each make an impossible choice: To sacrifice everything they've earned in order to survive…
Or die as legends.
---
2. Shadow of the Wind by Carlos Ruiz Zafón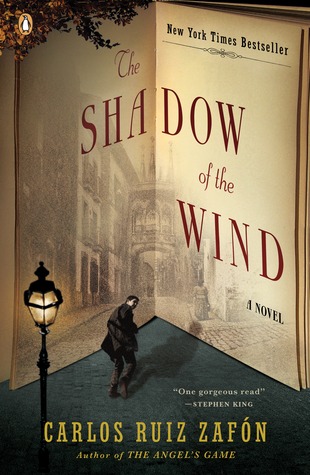 The international literary sensation, about a boy's quest through the secrets and shadows of postwar Barcelona for a mysterious author whose book has proved as dangerous to own as it is impossible to forget.
Barcelona, 1945 – just after the war, a great world city lies in shadow, nursing its wounds, and a boy named Daniel awakes on his eleventh birthday to find that he can no longer remember his mother's face. To console his only child, Daniel's widowed father, an antiquarian book dealer, initiates him into the secret of the Cemetery of Forgotten Books, a library tended by Barcelona's guild of rare-book dealers as a repository for books forgotten by the world, waiting for someone who will care about them again. Daniel's father coaxes him to choose a volume from the spiraling labyrinth of shelves, one that, it is said, will have a special meaning for him. And Daniel so loves the novel he selects, The Shadow of the Wind by one Julian Carax, that he sets out to find the rest of Carax's work. To his shock, he discovers that someone has been systematically destroying every copy of every book this author has written. In fact, he may have the last one in existence. Before Daniel knows it his seemingly innocent quest has opened a door into one of Barcelona's darkest secrets, an epic story of murder, magic, madness and doomed love. And before long he realizes that if he doesn't find out the truth about Julian Carax, he and those closest to him will suffer horribly.
---
3. Natalie's Diary by Keri Halfacre 
Natalie Driscoll is dead.
Much like how she flung herself out a window, Natalie also flung Jane into the middle of Cullfield's mysteries.
Following Natalie's instructions leads Jane to three other high school students and all of them seem to have something to hide, something that might have to be unraveled through the course of following Natalie's diary.
---
4. The Silence of the Girls by Pat Barker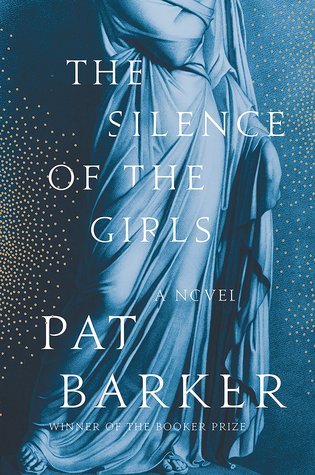 The ancient city of Troy has withstood a decade under siege of the powerful Greek army, which continues to wage bloody war over a stolen woman—Helen. In the Greek camp, another woman—Briseis—watches and waits for the war's outcome. She was queen of one of Troy's neighboring kingdoms, until Achilles, Greece's greatest warrior, sacked her city and murdered her husband and brothers. Briseis becomes Achilles's concubine, a prize of battle, and must adjust quickly in order to survive a radically different life, as one of the many conquered women who serve the Greek army.
When Agamemnon, the brutal political leader of the Greek forces, demands Briseis for himself, she finds herself caught between the two most powerful of the Greeks. Achilles refuses to fight in protest, and the Greeks begin to lose ground to their Trojan opponents. Keenly observant and coolly unflinching about the daily horrors of war, Briseis finds herself in an unprecedented position, able to observe the two men driving the Greek army in what will become their final confrontation, deciding the fate not only of Briseis's people but also of the ancient world at large.
Briseis is just one among thousands of women living behind the scenes in this war—the slaves and prostitutes, the nurses, the women who lay out the dead—all of them erased by history. With breathtaking historical detail and luminous prose, Pat Barker brings the teeming world of the Greek camp to vivid life. She offers nuanced, complex portraits of characters and stories familiar from mythology, which, seen from Briseis's perspective, are rife with newfound revelations. Barker's latest builds on her decades-long study of war and its impact on individual lives—and it is nothing short of magnificent.
For having had a pause in reading for the month of January and February, I'm hoping to come back into the reading vibe (with the help of March break)