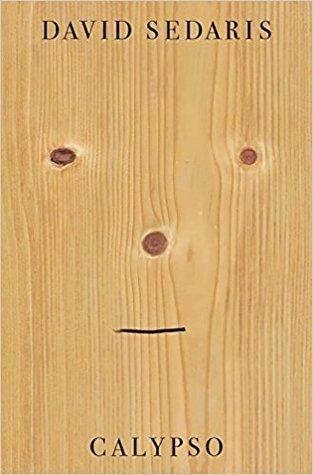 Title: Calypso
Author: David Sedaris
Type: Non Fiction
Genre: Humor
Date published: May 29th 2018
Format: Hardcover
Page Count: 272
Rating: 4/5
Disclaimer: I dived into this book clueless. It took me 20 pages or so to realize that it was a short collection of stories and anecdotes.
Nevertheless, it was a really amusing read. Dark at times, but nonetheless hilarious. Whether it was feeding snapping turtles his surgically removed lipoma or listening to his partner count off his dozen (and more!) exes, David Sedaris shine a light on his unforgettable life that is only enhanced by his witty commentary.
Surrounded by his equally amusing family, Sedaris really demonstrates how it's often the people who make up the experience.
With a mix of relatable as well as outlandish, Sedaris' stories don't fail to get a few chuckles out of his readers. There were times when I couldn't help but laugh out loud (I got a few stares from commuters watching me unsuccessfully stifle my laughs).
My favourite chapters were:
Your English is so good
The one(s) that got away
Sorry
Boo-Hooey
The book is broken into smaller anecdotes and is great to read into bite-sized pieces. But of course, you can also opt to go on the full ride.
I have to admit, he deals with quite a few serious issues as well, like his late sister, Tiffany, which is something that is brought up throughout the book. It's a rollercoaster of emotions; from one page, laughter, the next, guilt, the next warmth. The down-to-earth reflections that he makes about his life and his past are coupled with light-hearted commentary so that you never feel too weighed down.
This is my first time reading David Sedaris, and it definitely wasn't a disappointment. 🙂
Have you guys read Calypso or any of his other books? Any recommendations? Let me know down below!