Prompt by – Host: Sam @ Fictionally Sam
"Barely Breathing; Forever Haunted: Books you've read that have left you emotionally crippled."
In no particular order, here we go!!
All the Bright Places by Jennifer Niven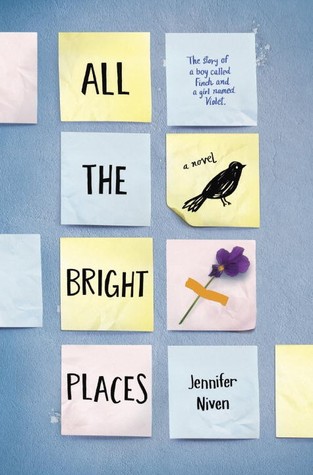 I think the ending didn't hit me until I closed the book. And then it blasted me like an emotional tidal wave. It was as if I didn't process what happened until it was over and I began bawling out my frustration.
Identical by Ellen Hopkins
Oof, it's been a long while since I read this book. But I'll never forget the plotline or it haunting unraveling. Although this book didn't make me cry, it left me in an emotional turmoil as I was left to reprocess everything I read. It's like one of those movies you watch that takes you on the whole ride before suddenly spinning you upside down when they reveal their plot twist, and all you can do is think and rethink the whole story.
Lots of trigger warnings for this book.
Heartless by Marissa Meyer
I should have anticipated the ending. I mean, it's a retelling of the Queen of Hearts after all. But Marissa Meyer made it an epic tragedy (in an amazing way). I was drawn into the world of Wonderland and its characters, and I didn't want to leave. This book will hold a special place in my heart as it was the book that instigated my book blogging.

So what book have left you emotionally crippled? I'd love to know!