So I was super excited when I found out that I'd been tagged for The Lady Janies Book Tag. Thank you to Alyssa @ SerendipitousReads for tagging me. A special shoutout to Sara as the first blogger to nominate me for a book tag (3 Days 3 Quotes) and an all-round lovely reviewer.
Thanks as well to Rebecca @ Bookishly Rebecca and Ellyn @ Allonsythornraxx for creating this tag. I haven't read the Lady Janies series, but this tag looks super fun!
Rules:
Thank the person who nominated you.
Answer all the questions down below.
Pingback to the creators Rebecca & Ellyn.
Nominate 5+ bloggers to do this tag.
Jane Lynch | A Favourite Book Featuring A Character on the LGBTQIA+ Spectrum
I absolutely love the Upside of Unrequited by Becky Albertalli. I love how she always packs her books with so much diversity. I feel like its one of her touches when it comes to writing books, and I really enjoy it.
Lady Jane Grey | A Short Book that Packed a Punch
I'm gonna go with the classic, Le Petit Prince by Antoine de Saint-Exupéry. I know I'm already a crybaby, but I cry everytime I read this. I don't even know why.
Jane Austen | Favourite Heroine in a Classis Book
I'm biased because of Kiera Knightley, but I really like Elizabeth Bennet from Pride and Prejudice. I really loved her wittiness and humour (though she really could have toned down the stubbornness a bit more).
Jane Eyre | Your favourite retelling
Heartless by Marissa Meyer is my go-to retelling. The romance, literary references, and heartbreaking moments are things that I love about this book.
Calamity Jane | Your most anticipated release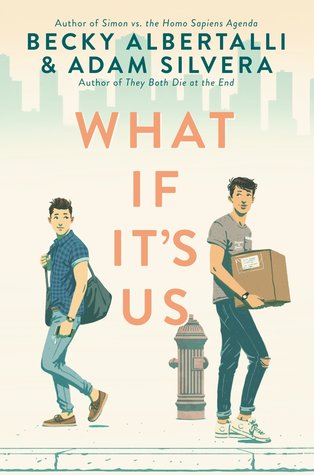 What If It's Us by Becky Albertalli and Adam Silvera. I've yet to read a piece written by Adam Silvera, though I've always been planning to. Maybe this will be the first!
Jane Fonda | A character who upholds feminist ideals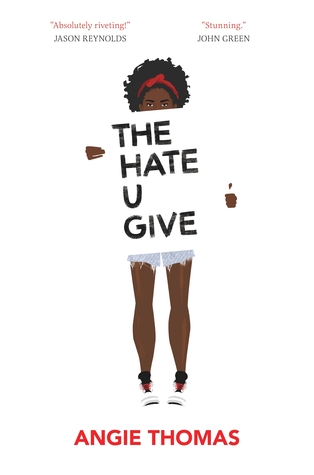 Starr from The Hate U Give by Angie Thomas. She has such a strong personality and doesn't give in to the crap that others give her. I'm also super excited for the movie!!
Jane Krakowski | An underrated book you wish more people would read
The Walled City by Ryan Graudin. It's a really interesting story about a part of history that most of us have never heard of. It takes place in a historical  Hong Kong's Kowloon Walled City but puts a spin on it. Adding a bit of tension and darkness, Gaudin takes readers on an adrenaline-fueled read. The setting itself is enough to lure you in. It's the characters that keep you reading.
The Lady Janies | Two or more authors you wish would write a book together
I would love to see a book written by Jennifer Niven, Jandy Nelson, and Nancy Fischer. I'd love to read a heartfelt novel that would make me cry all over again (though it really doesn't take much to get me crying haha)
I Tag:
No pressure to do the tag! If you'd like to try this tag out, then I tag you too!
Questions, thoughts, or comments? Let me know down below!