Hey Guys!
Here is my September TBR. School is just about to start, so I'm not sure how much time I will have to read. I'm not having high expectations so this TBR will be relatively short. For September I decided to stretch myself a bit and try reading some books that I usually wouldn't read. Here they are!
1. Flowers for Algernon by Daniel Keyes
The story of a mentally disabled man whose experimental quest for intelligence mirrors that of Algernon, an extraordinary lab mouse. In diary entries, Charlie tells how a brain operation increases his IQ and changes his life. As the experimental procedure takes effect, Charlie's intelligence expands until it surpasses that of the doctors who engineered his metamorphosis. The experiment seems to be a scientific breakthrough of paramount importance–until Algernon begins his sudden, unexpected deterioration. Will the same happen to Charlie?
2. The Subtle Art of Not Giving a F*ck by Mark Manson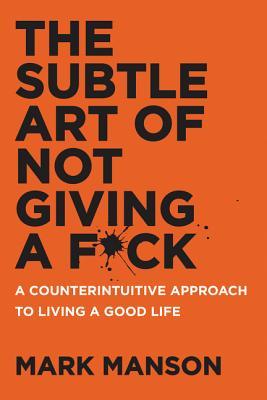 In this generation-defining self-help guide, a superstar blogger cuts through the crap to show us how to stop trying to be positive" all the time so that we can truly become better, happier people.
There are only so many things we can give a f**k about so we need to figure out which ones really matter, Manson makes clear. While money is nice, caring about what you do with your life is better, because true wealth is about experience. A much-needed grab-you-by-the-shoulders-and-look-you-in-the-eye moment of real-talk, filled with entertaining stories and profane, ruthless humor, The Subtle Art of Not Giving a F**k is a refreshing slap for a generation to help them lead contented, grounded lives.
3. Fierce Fairytales by Nikita Gill
Traditional fairytales are rife with cliches and gender stereotypes: beautiful, silent princesses; ugly, jealous, and bitter villainesses; girls who need rescuing; and men who take all the glory.
But in this rousing new prose and poetry collection, Nikita Gill gives Once Upon a Time a much-needed modern makeover. Through her gorgeous reimagining of fairytale classics and spellbinding original tales, she dismantles the old-fashioned tropes that have been ingrained in our minds. In this book, gone are the docile women and male saviors. Instead, lines blur between heroes and villains. You will meet fearless princesses, a new kind of wolf lurking in the concrete jungle, and an independent Gretel who can bring down monsters on her own.
Complete with beautifully hand-drawn illustrations by Gill herself, Fierce Fairytales is an empowering collection of poems and stories for a new generation.
What are you reading?